Freedom Gas October 17, 2010
Posted by lizp4 in Uncategorized.
trackback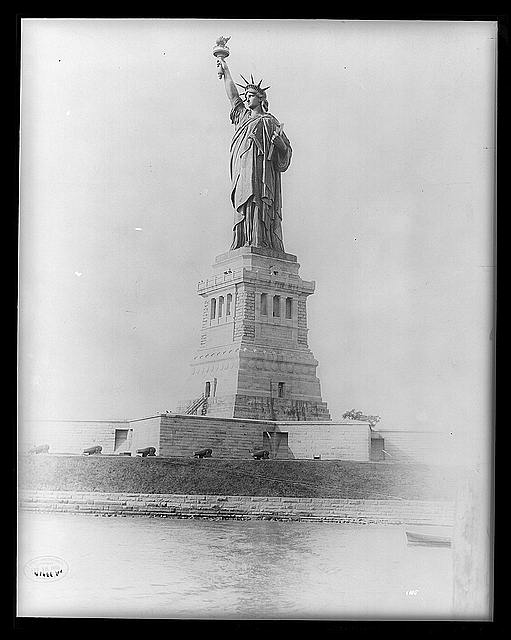 "Freedom is a need of the soul, and nothing else. It is in striving toward God that the soul strives continually after a condition of freedom. God alone is the inciter and guarantor of freedom. He is the only guarantor. External freedom is only an aspect of interior freedom. Political freedom, as the Western world has known it, is only a political reading of the Bible. Religion and freedom are indivisible. Without freedom the soul dies. Without the soul there is no justification for freedom." — Whittaker Chambers, in "Witness."
One of the things I think we will discover when we return ourselves to power will be the realization that Americans have actually not forgotten how to govern themselves.
In spite of all the years of nanny-state oversight, overprotection, and over-regulating busybody laws cloying and clogging our daily lives, there pulses a still-living stream of true independent freedom. Even people who receive subsidies and payouts from whatever government programs still feel that desire to do with it as they please, without the hindrance of petty bureaucrats and smothering do-gooders. They would feel even more strongly should they ever have to actually pay the taxes that such income incurs.
I'm not sure if I believe in "racial memory" or not, but I do know that there has to have been some fragment of the desire to breathe free implanted in the souls of most of us who are natural-born Americans. Who knows? In a whimsical image, I pictured in my mind a "Freedom Gas," piped into the delivery rooms in the past, so newborns could inhale its sweet fragrance with their first breath. Whatever the cause, even though many Americans continue to complain, to take, to demand, to whine, and to dispute, deep inside is the vestigial understanding that they are at least still FREE enough to do so without fear of execution or arrest.
Can the spark be quenched entirely? Yes, obviously. Look at North Korea, for one example, to see what becomes of a brainwashed people. Is there hope for such a place, such deprived people? I would say, "Not much." In order to have a faint and flickering spark, one has to have actually tasted that freedom at some point, and such can't be said for the people of North Korea. Even though it might have been born in them, it is possible to subdue and squelch it until it simply dies from lack of use. Granted, there are even some Americans, like William Ayers and Bernardine Dohrn, who have deliberately squelched and subdued their spark of freedom in order to continue in their desire for all the power all the time. Thank God, people like this are actually few and far between in America.
In that freedom that lives within the hearts of Americans is also the ability to use it carefully, if we will; to utilize it to govern carefully, in the sense of "The Law," by Frederick Bastiat. We have a God-given right to freedom, the inborn spark, as long as that freedom does not impinge upon the rights and freedom of our neighbors. Even the aforementioned recipients of subsidies and payouts realize that without freedom, such payouts would have little meaning. They, too, long to remain free, if even for a less exalted reason.
I pray that we can return to the peace and prosperity of self-governance in the lifetime of my grandchildren. I realize it's a big dream, but that's what America was built on, remember?